Dreams of Betrayal Sci-Fi Book Series by Steve R. Romano
Book 2: REALM OF NIGHTMARES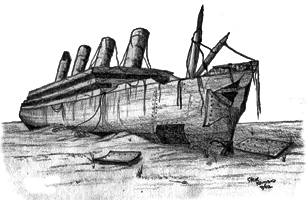 Life in the small shire of Capernaum is harsh, and the people live in constant fear under the rule of the sadistic Baron Fu-Bar. The baron is the type of man who would not only betray but kill his best friend in order to take over his position of power, which was in fact how he stole the throne. Secretly he desires more, but the queen stands in his way, at least for now.
The queen has her own schemes and Fu-Bar is quickly becoming a worrisome subject. His failure to prove that her husband, the king, was indeed dead has given her great doubts about Fu-bar's loyalty. Rumors persist that the king might still be alive, and for her that thought has become intolerable.
Laktos has finally found happiness living on the farm with Inga and nothing is as important to him as she is. A victim of amnesia he has at last found a reason to live and that reason is her. Although his nights are filled with nightmares from his forgotten past, the days are blissful and happy. That is until the morning he receives a message from the wizard MOT. Laktos has no way of knowing how drastically his life will change because of that small, handwritten note. By that same evening, he will be far from his home fighting for his very survival amidst the ruins of the Ancients' world.


Buy DREAMS OF BETRAYAL sci-fi books at AMAZON.com in paperback and Kindle
amazon.com/author/steverromano